A sport competition in a dream setting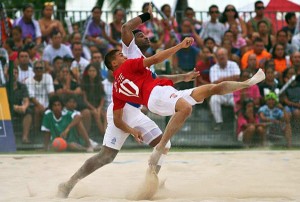 From September 18 to 28, Tahiti will host the 7th edition of the FIFA World Cup Beach Soccer. This sport looks like ordinary field soccer but practiced on a sandy pitch – ideally by the beach, thus the name. This sandy pitch differs from a grass soccer pitch in terms of driving force when a player hits the ball. The goal area and the field are therefore smaller since each team is composed of only 5 players. A game is made up of three time periods of 12 minutes each.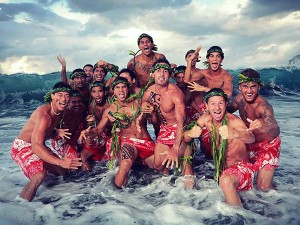 This year, the competition will bring together 15 nations including the United States, Japan, Spain and of course the Tahitian "Tiki Toa" (as the locals fondly call their home team) team that will represent Oceania. 32 games shall take place at Tahua To'ata stage, with a capacity of 3600 seats.
Tahiti will be the first Pacific island country and the French Territory to host an event of FIFA. For this occasion, the entire island proudly carries the colors of Beach Soccer along with the official song "Tu'e Popo" interpreted by local artist Sabrina.
The official video for the song launched recently highlights the most symbolic places of the capital – Papeete, some beautiful beaches of Polynesia and images of previous Beach Soccer World Cup. More than 200 people from the islands of Tahiti, Moorea, Bora Bora, Rapa and Takaroa will take part in the filming, demonstrating French Polynesian unity in this competition.
The international airport of Tahiti-Faa'a will welcome and promote the event by posting different visual and welcome messages addressed to travelers and participants of this World Cup in the departure and arrivals areas.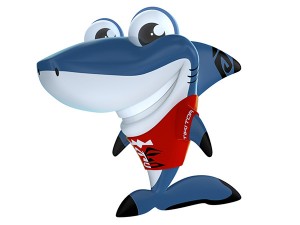 Official event merchandise of the FIFA Beach Soccer World Cup 2013 Tahiti, is made available in the newly opened Tiki Store, located at Vaima shopping center on the waterfront in Papeete. It will remain open until the end of the festivities of the World Cup. About twenty products in the effigy of the event with Iki, the shark mascot of the Tiki Toa's team, are now available.
This event promises spectacular media effects, as well as a deep public interest of the Polynesians for this international event. Indeed, since the opening of ticket sales to the public on August 2, the game tickets for third place game and the finals on September 28 as well as the semi-finals have all been sold out. Same for the 6th day of the round-robin matches, and the requests for seats continue to stream in. The quarterfinals are the other most popular meets.  Tickets expect to be sold out soon!