Tahiti and painters
Paul Gauguin (1848 – 1903)
Paul Gauguin was born in 1848 and lived in Peru during his childhood. Then he joined the Navy as a student officer and scored the seas of the world between 1868 and 1871, before settling in Paris where he worked in a bank and married a Danish, Mette-Sophie Gad who gave him three children.
In 1874 he bought paintings made by impressionists and started to paint himself : that was the first time he met art. No sooner, his work became more and more prized and he started organizing his first exhibitions in 1876. After a stock market crash in 1882, he decided to dedicate exclusively to his art. The following years were particularly difficult and troubled : after living in Rouen, Copenhaguen and Pont-Aven, he came back in Paris where he met Vincent Van Gogh.The year 1888 marked a turning point in his work : he came back to Pont Aven and adopted a new style, Symbolism. Then he spent three months in Provence with his friend Van Gogh before leaving France, for ever he said.
When he arrived in Tahiti in 1891, he settled in Mataiea with a 14-year old vahine named Taha'amana. The following period was very productive and he painted his first works signed in Tahitian : Te nave nave fenua (Delicious Earth), Manao tupapau (The spirit of the watching deads) et Arearea (Joyfulness).
But it was not long before he thought to leave Tahiti. He fled poverty and loneliness and came back to Paris in 1893 in order to sell his works. Unfortunatly, his return was a failure: financial problems, loss of a trial and, above all, a fight in Concarneau where he broke his leg. Desillusioned by the Occidental life, he left again for Tahiti in July 1895.
He won't be happier in Tahiti than in France but made some of his main work during this period : Where do we come from? What are we? Where are we going?

After a suicide attempt and a stay in the psychatric hospital of Vaiami in Papeete, he decided in 1901 to settle in the Marquesas, in Hiva Oa where he built his "House of Pleasure". Thought he was sick, he spent his two last years of life to defend the inhabitants of Atuona against the colonial administration. He kept painting and sculpting until he died on May, 8th 1903. Paul Gauguin lies in Atuona Calvary cemetry.
Henri Matisse (1869 – 1954)
In 1930, Henri Matisse left San Francisco for Tahiti because of the light, he said : "I will go to the islands, under the tropics, to see the night and the dawn light that must have an other density. The Pacific light is a deep gold tumbler in which one looks. I remember that when I arrived, I was disappionted but then, step by step, it was beautiful, beautiful, beautiful !"
During two and a half months he lived in Tahiti and above all in the Tuamotu islands, in Fakarava and Apataki where he studied, took notes and prepared his future work.
Actually Matisse made only one painting in Polynesia, but he was really inspired and influenced by what he had seen -as we can see in his work after 1930- and more particularly in his famous collage inspired bytifaifai.
Jacques Boullaire (1893 – 1976)
Jacques Boullaire arrived for the first time in Polynesia in 1937 with his wife Anne Hervé, also painter herself . As she was born in Tahiti and had lived in the Tuamotu for 25 years, she guided him and made him discover Polynesian way of life.
When he arrived, Boullaire was amazed by the violence of the light but, step by step, he got accustomed to the halftoneless colors that he finally used in his paintings. Besides, he was completely seduced by the form of Polynesian women - rounded and supple – that will quickly become his favourite theme.
Tahiti and writers
Jack London (1876 – 1916)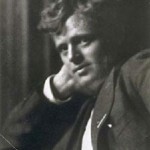 Jack London's most famous works The Call of the Wild (1903) and White Fang (1906) both took place in Northern America where he lived the gold rush. However, the author also traveled in the South Pacific.
In 1906, he built a yacht named Snark, refering to Melville's snake-shark in Alice in Wonderland. He embarked with his wife on his idols' steps, Melville and Stevenson, for a world-round trip starting with the Hawaiian islands, then the Marquesas, the Tuamotu, Tahiti, the Samoa, the Fiji… No sooner had he arrived in Nuku Hiva (Marquesas) that he went to the valley described by Melville in Typee : his dream had finally come true.
This travel in Pacific has inspired him different narratives, like The Turtles of Tasman (1916) or South Sea Tales(1911). Unfortunatly, as he was sick, he was forced to renounce his trip and stop in Australia to receive medical care (1909). Then, he went back to the United-States and traveled again in Hawaii or in the Horn Cap before he died of a lethal dose of morphine.
Pierre Loti (1850 – 1923)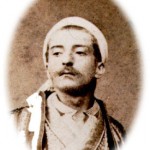 Julien Viaud, who was born in 1850 in Britanny (France), is more famous under the nickname of Pierre Loti, that was given to him in Polynesia by Queen Pomare's court and that he adopted since 1876.
Accepted for the Naval College, his first trips allowed him to discover the Maditerranean Sea, Senegal, the United-States and South America.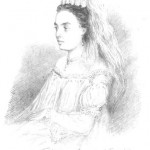 Disillusioned by the industrial society, the writer continued his quest of the lost paradise, where would still exist a part of humanity that wouldn't have been depraved by civilisation.
In 1872, his quest led him to stop over for several weeks at Tahiti -where his brother had lived ten years before. During his stay, which left a deep impression on him, he made a series of drawings, watercolors and photos; and his different adventures in Polynesia inspired him a novel Loti's Wedding (1880).
In addition to his journal, largely published after his death, Loti let an unaccountable number of photos and drawings that complete wonderfully his narratives.
Herman Melville (1819 – 1891)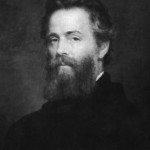 Melville was born in New York in 1819. He had different jobs before becoming a sailor in 1839. Early 1841, he embarked on a whaler in direction of the South Pacific.
After four years at sea, he finally deserted with a friend and joined the Marquesas Islandswhere he lived during a few weeks with the inhabitants of the Taipi valley, which inspired him his famous work Typee.
He left the Marquesas on board of a whaler but was forced to desembark in Tahiti after a mutiny. An other whaler took him to Hawaii, an episod which he used to start his second narrative Omoo (1847).
Melville's world is resolutely a world inspired by the sea. But the writer didn't sticked to a (too) simple narrative of his adventures : he gave to his works a mythical aspect, like in the very famous Moby Dick.
Victor Segalen (1878 – 1919)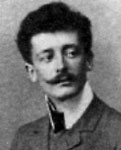 Born in Britanny (France) in 1878, Jacques Segalen became a doctor in the navy in 1900 and embarked for Tahiti in 1902.
When he arrived in Tahiti in 1903, Gauguin was dead since May, 8th in the Marquesas Islands. Segalen decided to go on spot immediately : in 1903 and 1904, he collected Gauguin's latest works, which has permited to save what consitutes today a part of the Polynesian cultural heritage.
His travel inspired him a narrative, A Lapse of Memory (1907), which retraces the last moments of the Polynesian culture, erradicated by the colonists and the European missionnaries.Then, he lived during almost 10 years in China before coming back to France in 1918 where he died the following year.
Robert Louis Stevenson (1850 – 1894)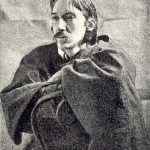 Born in Edimbourg in 1850, Robert Louis Stevenson had an adventourous life, inspite of ist bad health.
He met his future wife, the American Fanny Osbourne, in France. Living between France and the United-States, Stevenson wrote his main works : Treasure Island, More New Arabian Nights, Strange Case of Dr. Jekyll and Mr. Hyde …
But during a very cold winter, Stevenson started dreaming about the South Sea Islands. In 1888, he visited the Marquesas, the Tuamotu, Hawaii, the Samoa, Australia, New-Zealand… and finally reached the Samoa where he lived until he died in 1894. His log entitled In the South-Sea Islands counts his incredible adventure and the amazing narratives that he had collected to the locals.
Other pages in the same section