Bora Bora Liquid Festival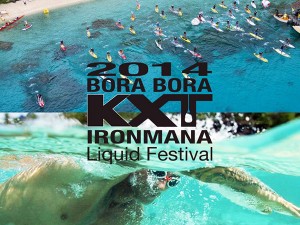 From 03 to 06 December 2014, the island of Bora Bora will host the "Ironmana Bora Bora Liquid Festival". This one-week event celebrates the practice of nautical sports and the Polynesian culture. This festival of surf and slide will host a large gathering of sportsmen – an opportunity for amateur and professional athletes to engage in a real physical challenge. This annual sport event proposes a high level of competition in a picturesque setting. Indeed, the turquoise lagoon of Bora Bora is an ideal playing field offering perfect conditions; a large quiet stretch of water protected from current by numerous motu (islets).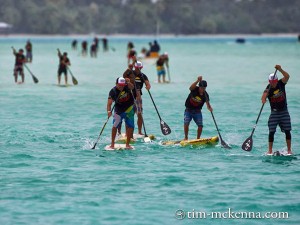 All the athletes could take part of various physical competitions. They could participate in Va'a, canoe kayak, stand up paddle or prone paddle board races (in a prone position or kneeling on a paddle board). Different competitions will be organized. There will be the "Master swim" contest which is a 25km-long swimming course. Sportsmen could also compete during the "Waterman" contest which is a combination of swimming and stand up paddling races.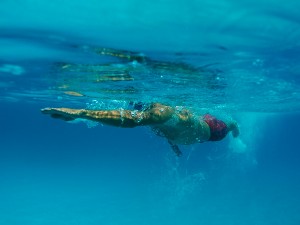 This year marks the 15th edition of the event; proof that it is always a success. Widely covered by the medias from all around the world (New-Zealand, United States, France…), the "Bora Bora Liquid Festival" is a new opportunity to promote the beauty of our islands. Apart from the sporting aspect, the Liquid Festival proposes some traditional song and dance shows to allow the visitor to discover the best of our Polynesian culture.
This great nautical sports festival is organized by the sportsman Stephane Lambert. It will take place on the famous Matira beach next to the Sofitel Bora Bora Marara Beach Resort.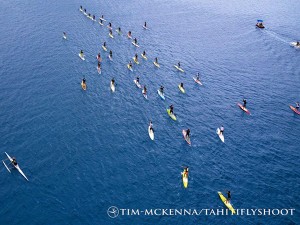 For those interested, you register on-line to experience the "IronMana Liquid Festival". We wish you the best of luck! Who knows, you may succeed the last « Ironman », Moehau Gould.
Photos credit : tim-mckenna.com/tahitiflyshoot