According to the oral tradition, Raiatea would have been the first island colonized by the Polynesians and also the starting point for wide migrations to Hawaï, the Cook Islands and New Zealand on board of those famous double canoes. Hawaiki Nui was Raiatea's first name which means "big gushing out water". After a while, a young queen of the island decided to rename it Raiatea in remembrance of her mother Rai and her father Atea who she had never known.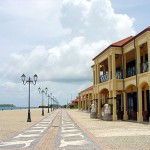 The island is located 193 km North-West away from Tahiti and has an area of 238 km2. The air shuttle from Papeete only lasts 40 minutes. Its population of a bit more than 12 000 inhabitants is mainly localised on the North of the Island, on the coast and near the airport.
Raiatea earns an authentic charm thanks to its historical prosperity, its legends, its sacral mountain….In fact, the island is still nowadays the heart of Polynesian culture with its several marae. The most famous one is the Taputapuatea marae located in Opoa's village (South of the island). It is considered as the biggest and most sacred of the territory as it was at that time the headquarters of political and religious power of French Polynesia.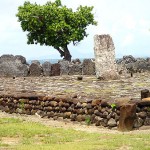 The various legends attached to mythology give an atmosphere of mystery and magic to the different sites of interest: Mount Temehani, 772 metres high, sort of a Polynesian Olympus Mount and a "paradise of scents", shelters a unique plant in the world, the strange Tiare apetahi, a nice white flower in the shape of a half petal corolla similar to the petals of the Tiare Tahiti. This flower that has become the emblem of the holy island is still looking after this island, preserved from the modern bustles. In the South of Raiatea some beautiful waterfalls can be seen and there is also the unique waterway in Polynesia, the Faaroa river, which offers the possibility of a peaceful stroll aboard a kayak or a canoe in order to enjoy the unspoiled nature.
Raiatea is also the most important nautical base of the Society islands. The lagoon has 11 passes of which the famous Te Ava Piti that allows big boats to reach Uturoa, the island's capital. Raiatea, second economic center of Polynesia, is particularly lively when those luxury cruising boats arrive. On those occasions, the shops on the wharf, as well as the market, offer their best local products.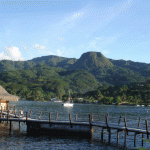 Finally, for scuba diving lovers, the diversity of the lagoon shared by both Raiatea and Tahaa islands will delight you: coral gardens, caves, drift divings in the passes, discovery of the Nodby's wreck, a Danish schooner of the 19th century located 30 metres deep in the sea.