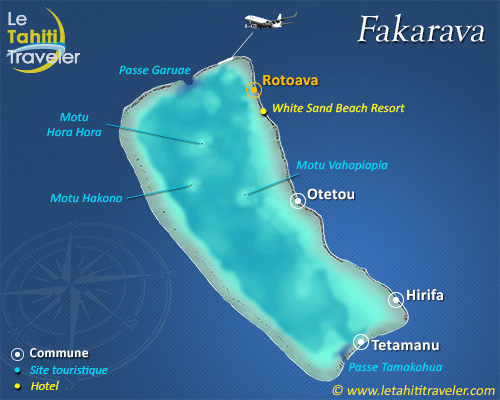 Located 450km northeast of Tahiti, Fakarava is the 2nd biggest atoll of French Polynesia: 60km long, 21km wide for 16km² of emerged land with a 1121km² lagoon.
Some 855 inhabitants of this faraway remote island are settled around the main village of Rotoava. The Paumotu people live off copra (dried coconut pulpit), pearl farms and tourism, quite particularly thanks to the magnificent diving sites.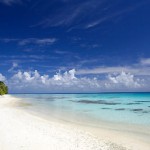 Indeed, Fakarava is a part of 7 "biosphere reserve" classified atolls by UNESCO in 2006; that shows the luxuriance of this land and its unique lagoon. This lagoon is fed by 2 pass: The Garuae pass (in the North, 1600m wide, the biggest of Polynesia) and the Tetamanu pass (in the South). While diving, you can meet all types of fishes found in the Tuamotu Archipelago: barracudas, groupers, loaches, manta rays, eagle rays, grey reef tiger, hammerhead sharks, dolphins and turtles, without forgetting the luxuriant corals.
Diving sites on this atoll constitute simply a paradise for the fauna and the flora, but also for the divers.
The interest for Fakarava is also found on the main land by visiting a pearl farm and discovering the Tetamanu former village with its church built in coral in 1874. But also and especially by returning to a simple and protected life, only guided by nature and it breathless show.