Traces of our history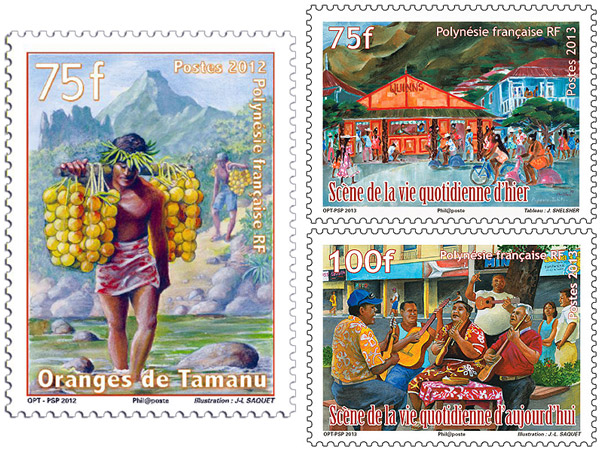 The first colonial stamps arrived in French Polynesia in 1862 with the early missionaries. Before that, no real postal service existed in the islands. Mail delivery was very difficult and letters that were then sealed with wax could take between 12 to 15 months to travel between Europe and Tahiti.
The first stamp was officially put into circulation on October 25, 1862 in Tahiti.  The stamps then came from France and depicted typical French themes. 50 years later, the first stamp depicting the Tahitian people and the Polynesian landscapes appeared.
For the average person, stamps were just pieces of paper that allowed correspondence beyond frontiers. To a historian, these stamps represented a snapshot of a country's  history, development and culture.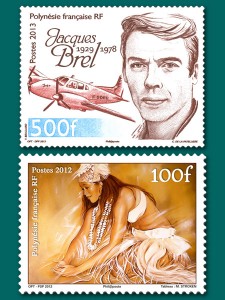 Today, with the work of the National Philatelic Centre and the National Postal and Telecommunications Office, French Polynesia can publish its own stamps.  Unlike before, stamps were produced and issued from France.
In French Polynesia, the stamps issued are very colorful depicting the history and the life of the Polynesian people. For example some stamps are dedicated to the "Heiva" festival; some depict scenes of everyday life; Chinese New Year festivities; or some important personalities of our country. Throughout history, many local artists helped to develop these new stamps: Paul Gauguin, Bobby Holcomb, Christian Deloffre… To note, the stamp illustrated by Deloffre received the prize of the "third most beautiful stamp in the world", a real tribute!
Like small works of art, one can easily understand why French Polynesian stamps attract collectors the world over. In addition, the "artistic" stamps are usually produced in a limited edition which significantly increases their value on the stamp market. Collectors can easily obtain these Polynesian stamps through the Philatelic Centre of French Polynesia that sell stamps to all corners of the world. For more information, you may visit this website : www.tahitiphilatelie.com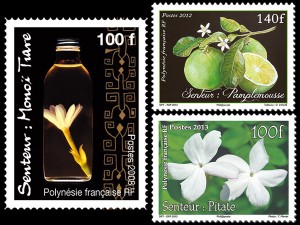 Thanks to the latest advances in research, the Polynesian Philatelic Centre now offers aromatic stamps (Pineapple from Moorea and Tiare from Tahiti).
Whether you are a seasoned collector or a simple amateur, the stamps of French Polynesia serve as perfect souvenirs of your stay in our islands.