Honoring the ocean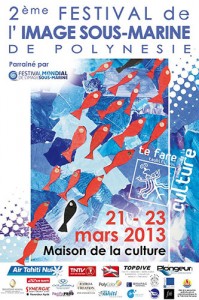 The first Polynesian Festival for Underwater photo and film will be held in March 2013. This event which highlights the beauty of Polynesian waters is the first of its kind in French Polynesia. It will take place in the "Maison de la Culture" (Cultural center) in Papeete from March 21-23.
Showcasing the sea's beauty and richness seems natural because it occupies a prominent place in Polynesian society. This festival has the potential of becoming a premier event for all lovers of this underwater world.
The ocean is a source of inspiration for many local and international artists. They never tire of capturing the sea and its denizens. With each photographer or filmmaker's sensibility and "eye" the sea is portrayed in numerous ways. The Polynesian festival has the following objectives:
– To highlight the Polynesian marine heritage through audiovisual and photographic exhibitions.
– To discover the future artists and talent in the field
– To raise awareness with the need for environmental protection.
– To propose another way to participate in the tourism development of French Polynesia.
The festival was created a few months ago following the growing number of sea lovers, the fame of the Polynesian waters and the growing popularity of image and audiovisual creations. It will be a great opportunity for sea lovers to meet the artists behind the images.
The festival will feature films and underwater photography competitions as well as fine arts exhibits. Held in conjunction with the World Underwater Film and Photo festival, it will also be the opportunity to discover the underwater movies which have been awarded around the world.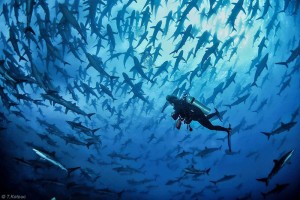 Boths photo and film contests were launched in parallel on the internet a few months ago. Each artist (amateur or experienced) was called to present his works on the official festival facebook page. The prizes for the winners were more than motivational: dive trips, airline tickets, dive equipment packages, and photographic equipment (GoPro)…
The jury, chaired by Mr Christian Pétron, – Vice-President of the World Festival – will have the difficult task of choosing the winners among hundreds of competitors. The contest is open to amateurs and experienced artists.
Many companies have been convinced by this initiative and they became partners with the festival such as Air Tahiti Nui airline or the TOPDIVE dive centers. We can already measure the enthusiasm around the event. And for all those who have the chance to attend the festival, it will be breath-taking!