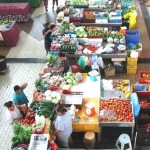 The Tahitian food is mainly made out of natural fresh products such as fruits and vegetables that are sold every day at Papeete Market for instance. Meat is also safe, either produced here or imported from New zealand. Moreover, sea-product-lovers will enjoy the great diversity of fish -from lagoon or deep-sea fishing- prepared in dozen different ways.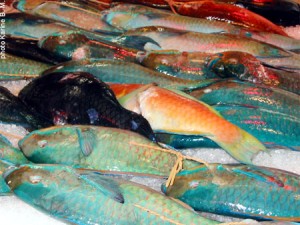 Tap water is only completely safe in Papeete and Bora Bora ; elsewhere prefer local bottled spring water likeEau Royale or Vaimato that are of good quality. Besides, all sorts of French mineral waters are also available.
In the event of diarrhea it is suggested you avoid eating raw fruit and vegetables as well as frozen foods and replace the above with rice and a lot of drinking.
Other pages in the same section