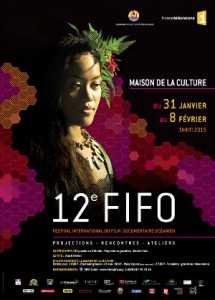 From January 30th to February 8th 2015, Tahiti will become the Oceanian capital of documentary films. The FIFO (Festival International du Film documentaire Océanien) is a major cultural event, a contest of documentaries all dealing with Oceania from all angles whether economic, cultural, social, or ethnological…
The FIFO, is an advocate of freedom thanks to its rich and open selection of films without any tabu. This year, a total of 6 movies will talk about Oceanian women.
The Festival is a meeting and exchange platform for Oceanian people, a great opportunity to know more about their neighbours of the Pacific. All the professionals in a same place can share their knowledge and interact with students. The contest enhances the value of their work and helps with the international promotion, it is also a great way to showcase Oceania around the world.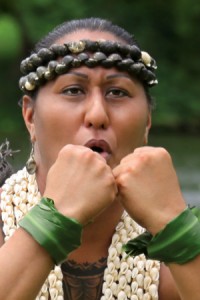 In total 50 films will be shown, spread between the different events :
15 FILMS IN COMPETITION (coming from French Polynesia, New Caledonia, Australia, Hawaii, Salomon islands, Papoua New Guinea, New Zealand, France). Portraits of committed women, artists, personalities or original people, films about tatoo in Polynesia, Aboriginals or secret story of Easter Island.
4 Awards will be given by the Jury and its president Jan Kounen : 1 « Grand prix du Jury » and 3 « Special Awards ».
18 FILMS OFF COMPETITION (coming from East Timor, French Polynesia, New Caledonia, Australia, Hawaii, Salomon islands, Papoua New Guinea, New Zealand, France, Sweden-Finland.
Once again, this great selection is an invitation to travel and to go to meet people defending their culture… A circus that goes all around the islands, the economy stakes in Papoua, a dance company in Tahiti, portrait of an Aboriginal painter, homosexuality in the surf world, underwater wonders of Oceania…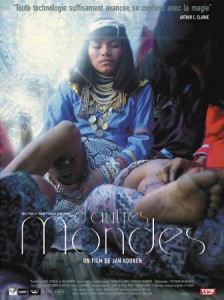 OFF FESTIVAL (Free):
Carte Blanche to Doc Edge: A selection of 4 films from all around the round, extracted from the New Zealand Doc Egde Festival
The Short films night: 16 Films shown to the public
Special Evening dedicated to Jan Kounen (President of the Jury): 2 of his movies will be presented « D'autres mondes » and « L'histoire de Panshin Beka » .
WORKSHOPS animated by professionals who will transmit their knowledge about script writing, image shooting and editing…
At the « Maison de la Culture » – January 30th to February 8th 2015.
Find the full program on the website : http://en.fifo-tahiti.com or on the Facebook Page https://www.facebook.com/fifo.officiel